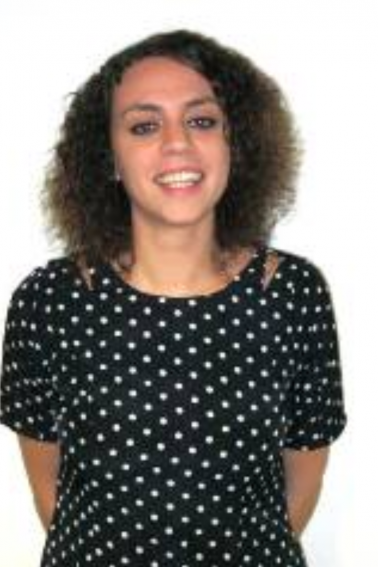 Maria joined LafargeHolcim as a trainee almost 10 years ago. Since then she has developed much expertise through various roles across Master Data Management, Data Migration, and Project Management. She has driven several projects as Project Manager that later lead her to bigger Transformation projects across the region. 
What do you think are the current challenges in the IT Industry these days?
Technology is evolving faster than most of the business and even people can adopt. For me, the key point is to be able to identify from all that is available what is really adding value to your business, and to adopt it at reasonable timinng.
How does Coronavirus pandemic affect the technology business?
For me, this situation has been an inflection point. Most of us who are in contact with technology daily know the potential of it. It is seen as an enabler for communication, for business differentiation, and so on. Now the benefit is that with this situation the whole world is conscious that technology is key:
The next time I go to see my grandma she will like to know how to open a video call. 

Or the next time I see a friend who has a clothing store I am sure she will care more about the presence in social media or even to open an online selling channel.
Do you think that diversity and gender equality are already a reality? If not, what do you think should be changed? 
I think we are not yet where we should be in terms of equality especially in some sectors the maturity is not the same everywhere. It is in all the society's hands (from education, politics, to companies, ...) to encourage the mentality that all of us can be where we want to be independent if we are women or men. When this first prerequisite is adopted we will come to an ideal society where the person for a position is the best one you can choose without taking care of the gender.
When you face challenges, what encourages you? 
Challenges are the basis for learning. If you can adapt to different situations and different contexts you will learn new things or ways of doing things differently. For me, this is really what makes the difference for you to keep growing as a person and as a professional.
Who is your role model? Who inspires you? 
I do not have a clear role model, to be honest, but I really think you can get things out of each of the persons you find on your way (good things or even negative things which you can adopt or avoid). In the end, the people you find in your way together with your own experiences or personal situations are the key elements to build your path. I am thankful because personally and professionally I have found many people on my way that helped me to be better every day.