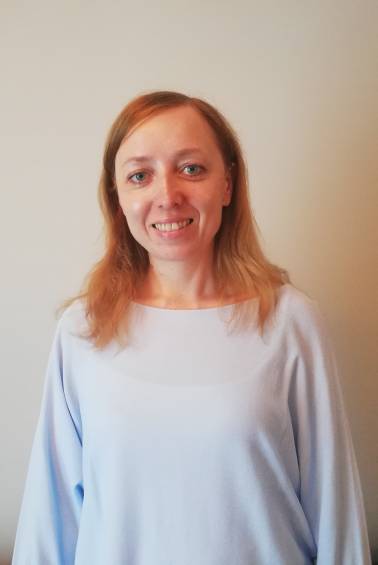 Ilona has been working in LafargeHolcim for 7 years. First in the IT Service Center in Warsaw and since 2016 in Madrid. She participated in several IT projects as functional consultant, data migration manager, and project manager. Currently, she is responsible for the global OnePPM implementation program with roll-outs in different IT regions.
What do you think are the current challenges in the IT Industry  these days?
The IT Industry always had a lot of challenges. It is a very fast-changing environment, something that was new yesterday, now is a standard and can be obsolete tomorrow. For me, the main challenge and a key success factor here is to correctly understand the real business needs and to know how to explore the IT market to recognize the proper IT tools or processes, and how to adopt it with a good result.
How does Coronavirus pandemic affect the technology business?
We all know about the extreme effort of our company to ensure that all the users could work remotely in a comfortable and safe way. But this was just the short term impact, and in the coming months we will still have to face the new challenges due to general economic impact, and changes in business priorities. It sounds pessimistic, but this does not always mean negative things. Very often new situations generate new needs and the possibility for many technical improvements.
Do you think that diversity and gender equality are already a reality? If not, what do you think should be changed? 
In my professional career, I have never faced any problem with inequality. In LafargeHolcim I always had the feeling that my skills, work, and effort are correctly recognized and supported. But this is just my story, not necessarily showing the general reality. For me, the key is to understand what really can help. It is not about measuring if we have an equal number of managers, but rather to support individual development needs. Not every woman wants to be a boss, but this is totally fine as far as she has a choice, and can feel really recognized and important with the work that she does.
When you face challenges, what encourages you?
I am always very target-oriented. So, if there is a challenge, there has to be a way to solve it, because at the end there is a goal to achieve. When you work in the projects it is also very important to think about possible risks and challenges from the very beginning. If you know about the problem before it comes, you are not so scared when it finally appears, and you are already prepared.
Who is your role model? Who inspires you?
I don't have one hero or person that is inspiring me. For me, it is more about collecting small thoughts and actions of many people. Sometimes it is a smart sentence in the book or some interesting interview with a famous person showing a new perspective, and sometimes my family, friends, and my colleagues at work. You see some great behavior, attitude, how they handle the problems, and you want to implement the same "at your desk".