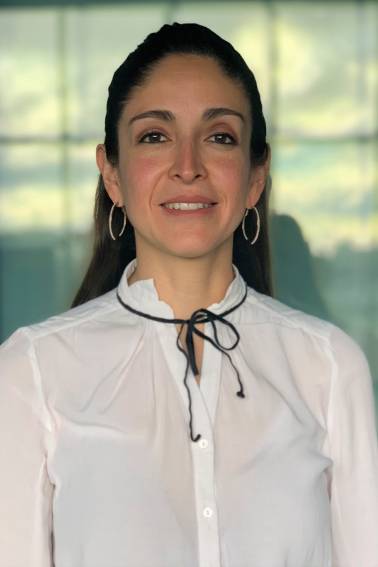 Gabriela has over 10 years of experience in Finance and Controlling areas. Originally Mexican, she has worked on multiple engagements in Europe, Latin America, and Mexico. Prior to joining LafargeHolcim, Gabriela worked for large companies from the Electronics Manufacturing industry.
What do you think are the current challenges in the IT industry these days? 
I think that a trending topic is Security. As we store more and more types of information on different IT platforms there is a call for enhancements and constant developments to safe-keep the company's data and even individuals' information.
Do you think that diversity and gender equality are already a reality?
I have witnessed in the past 10 years an acceleration towards a more diverse and equal environment. The opportunities for women to take over Executive positions are still not at my expected levels. I think companies need to bring down some barriers and stereotypes that our gender can have. Nevertheless, let's recognize those companies that are already working on this and let's achieve more!
When you face challenges, what encourages you?
My reward is the satisfaction of closing a project/stage and remembering the lessons learned. Do a retrospective on what went well and where it could be better.
Who is your role model? Who inspires you?
I like the story of J. K. Rowling (Harry Potter author), someone who was going through difficult times like any of us could go through. She started writing a fantasy world novel that later has become one of the best sellers worldwide. So lesson learned, even in the harsh times we can get a big reward.
What are the most compelling qualities of great leaders?
I think that communication skills are key for any leader. These skills embrace a confident attitude and make clearer messages supported by strong convictions. Also, great leaders are open to new ideas and to accept criticism to show the willingness to be a life-long learner. And finally, leading by example really makes me respect and get inspiration from a leader. 
What's one key leadership lesson you've learned along the way?
Have your own voice, don't let others speak for you.