Support Processes Manager at LafargeHolcim IT EMEA
Silvia pursued her undergraduate degree in Telecommunications Engineering at Bilbao University. After graduation, she started on the audit track to learn from practice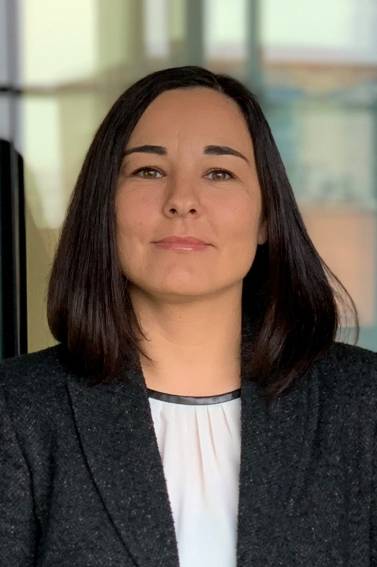 about enterprises and financial processes. This experience led her to work at LafargeHolcim IT EMEA as an analyst and grow as a professional within the firm.
What do you think are the current challenges in the IT industry these days?
I think that one of the main challenges is the competitive environment where many parties from start-ups to big companies can provide IT services. These opportunities encourage companies to learn faster, adapt to changing frameworks, reduce time to value and understand that value also shifting from one customer to another and sometimes at different moments for the same customer.
Do you think that diversity and gender equality are already a reality? If not, what do you think should be changed? 
Huge progress has been done in Spain over the last years, but still, we need to continue working to ensure full equality.  To keep moving towards full equality we need to promote respect and tolerance of those differences we could have. In LH IT EMEA we work in an environment of equality and respect, where men and women from many different nationalities can work together. I think this is one of the key drivers that make this company an attractive environment to develop and advance your IT career.
When you face challenges, what encourages you?
Challenges always encourage me to show myself and others that I can achieve more. I am motivated by a working environment, where every day we face new business' needs, and new technologies to be assessed.
Who is your role model? Who inspires you?
When I started reflecting on this, several men from enterprises and sports came to my mind. It was not so easy for me to come up with a woman that inspires me. This could be because women don't get enough spotlight on their success, but there are many successful women. Women that inspire me are those who always wondered "why not?", were resilient and got their objectives by working hard and never giving up. Alicia Asín is one of them. She is the co-founder and CEO of Libelium. Alicia is focused on how IoT is becoming the next tech revolution. Frequent speaker at international conferences on Smart Cities and Internet of Things, she is considered a thought leader in the IT industry. She is for me a reference on "GoingforMore".
In your opinion what skills are most influential in dictating successful women leaders? 
In my opinion, we should not look for different skills for men and women.  I think they should be the same. We all need to be flexible and able to adapt to rapidly changing environments, always willing to learn, having a can-do attitude, being respectful and supportive with people working with us daily. From my point of view, leaders need to combine technological and business knowledge. In this regard, there is something that can be improved in society today, since the participation and involvement of women in technological degrees are far to be equal.
What's one key leadership lesson you've learned along the way? 
Leading is not telling what and how to do something. Best results come when you let people try. They become empowered, take ownership, can make their own decisions, and feel that they have clear guidance and support whenever they need it.