ROCKS IS THE new ecosystem for the comprehensive management OF AGGREGATES AND ASPHALT!
Integrated with our e-ordering and driver apps, ROCKs digital ecosystem will allow full interaction with customers and partners providing the detailed information requested anywhere, anytime and from any device.
Benefits include: 
Improved user experience by providing visibility to real time information on orders and deliveries from any device at any time.

Optimization of logistics costs through our simplified transport management system (TMS).

Simplification of internal processes and freeing up resources.
Take a look at this quick video and learn about the solution!
ROCKs SERVICES FOR CUSTOMERS:
Integrated with e-ordering apps, it offers a fast and simple way to order and track deliveries in real -time:
Easily create order requests in a few steps

Modify or cancel orders directly through the app

Real-time tracking of status of deliveries

Interact with dispatchers in real -time 

Be notified of order status during the whole process
Image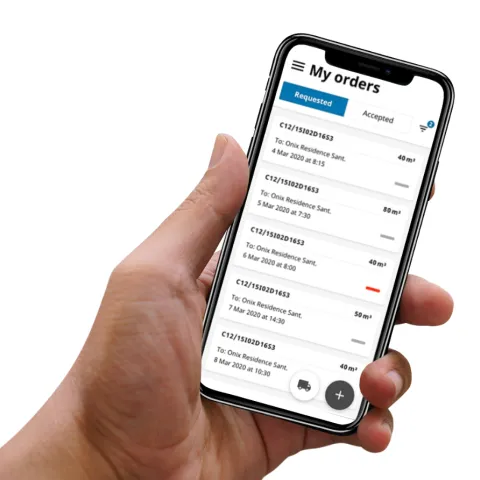 Image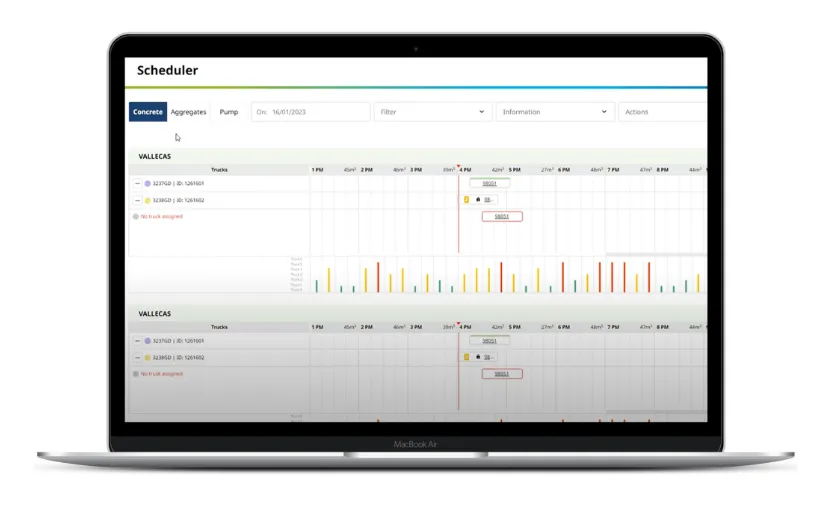 Image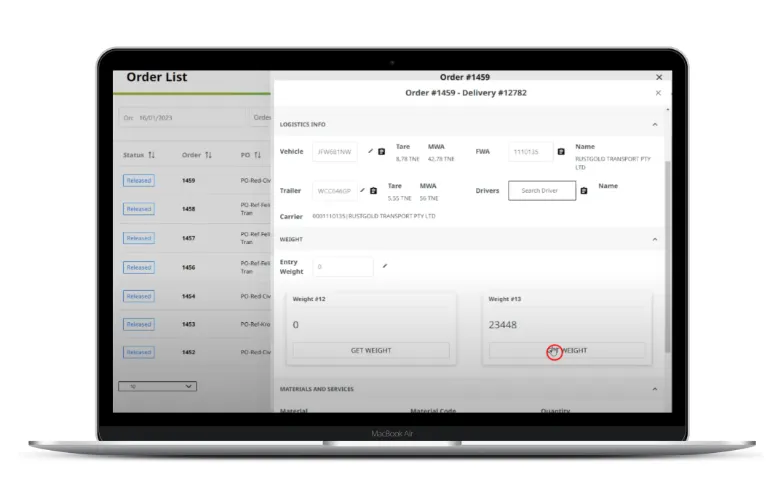 ROCKs SERVICES FOR ORDER TAKERS, PLANNERS AND DISPATCHERS:
One single platform to take orders, plan, dispatch and track, optimizing the operations process and improving business efficiency:
Easily take orders directly on the platform allowing central order taking

Credit check functionality available

See a list of the orders placed by customers

Easily plan orders  and allocate vehicles through the drag& drop vehicle functionality 

Manage loading / unloading with full weighbridge integration

See and manage vehicles in transit at the plant 

Dispatch the order directly from the system and generate an e-delivery note

Notify the customer of order and delivery status through the application

Track delivery status through the system thanks to the integration with myTruck and the track & trace functionality

View confirmation of customer deliveries
ROCKs SERVICES FOR DRIVERS:
Integrated with our driver app, ROCKS offer an easy way to manage deliveries in real-time:
Visualize deliveries assigned to the truck 

Optimal route tracking provided

Interaction with dispatchers in real -time

e-delivery note & signature 

Health & safety monitoring through IVMS

Instant communication of safety risks
Image