mygeocycle is Geocycle's brand new online waste portal hub. 
Discover mygeocycle!
mygeocycle is Geocycle s new digital platform that allows you to manage your waste in just a few clicks, any time, any where and from any device.
An intuitive dashboard gives visibility to important account information, and notifications provide seamless communication and tracking of your requests.
With geocycle managing your waste has never been easier, reducing time and paperwork.
MYGEOCYCLE: MANAGING WASTE EASIER THAN EVER 
mygeocycle connects key stakeholders; customers, businesses and partners, providing instant access to information 24/7 and streamlining the waste management process from start to finish.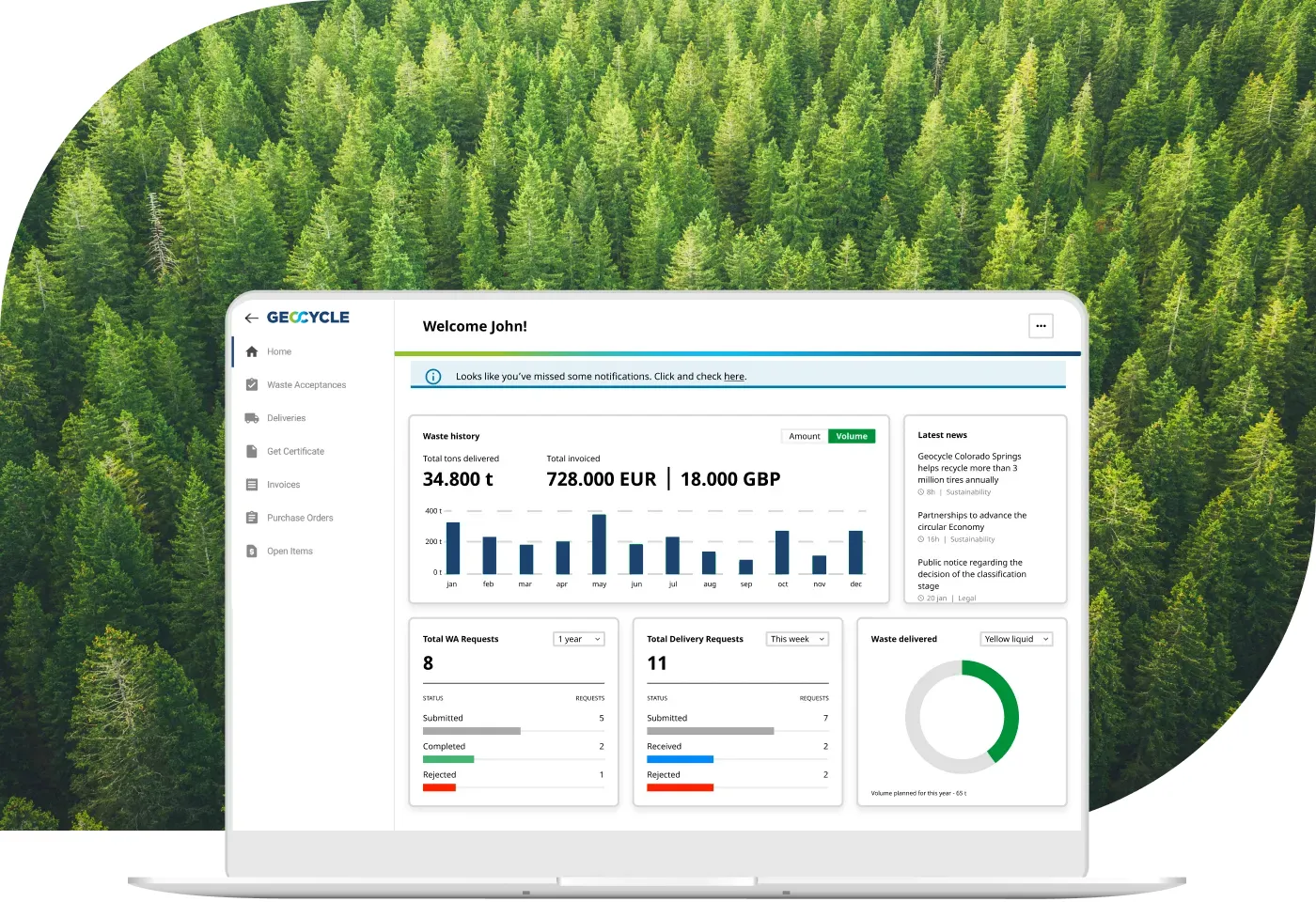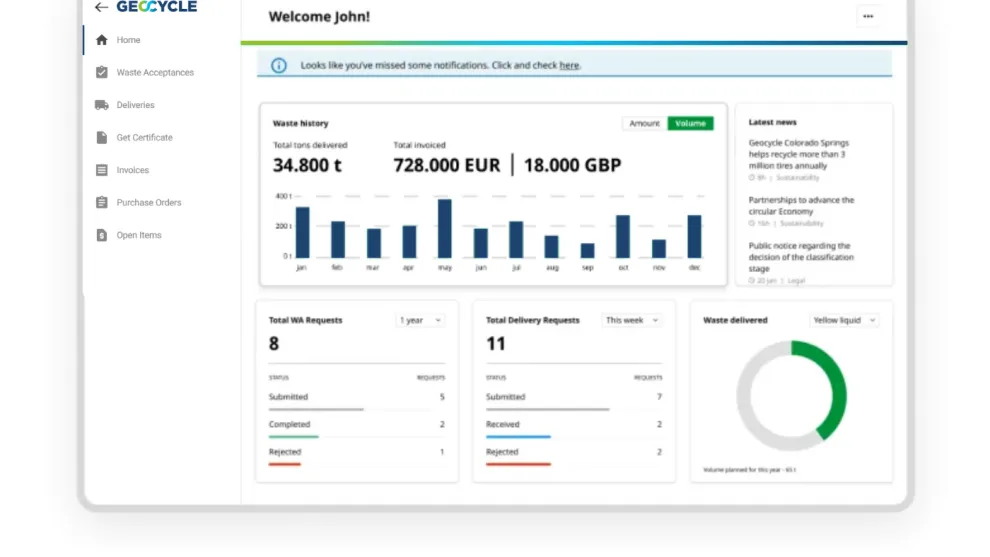 mygeocycle, services for you:
Access: All your waste management information 24/7 from any device.
Request: New material acceptance easily in a few clicks, anytime, anywhere.
Plan: Place your deliveries directly in the portal.
Track: See the status of your requests and deliveries and track to completion with total visibility.
Updates: Get notifications throughout all relevant steps during the process.
Download: Acceptances, documentation, invoices, certificates, etc.
Try mygeocycle now
Register today and see how mygeocycle makes it simple.
Once registered, your login credentials will be emailed to you.
Contact us at mygeocycle@geocycle.com